Product Description
SJ-ABS-01 Fiber Optic Splice Closure, Fiber Optical Splice Closure is made by cylinder, base, storing device, fiber optic cable fixed device, fiber strengthen fixtures, seal, cable sealing device, optical fiber splice units. It has a very high sealing performance, high strength engineering plastics poly carbonate(PC), external components and fasteners are all made of high quality stainless steel material.
Purpose: aerial, direct-burying, wall-mounting, Pipeline laying way
Dimension (CM): 46.5*18.8*12CM
Cables Entry & Exit:2Entry 2Exit
Cable Diameter (mm): Φ7-Φ15
Sealing Structure : Sticky cincture or silicon gum material Sealing
Material: ABS or PC
Maximum capacity: 144cores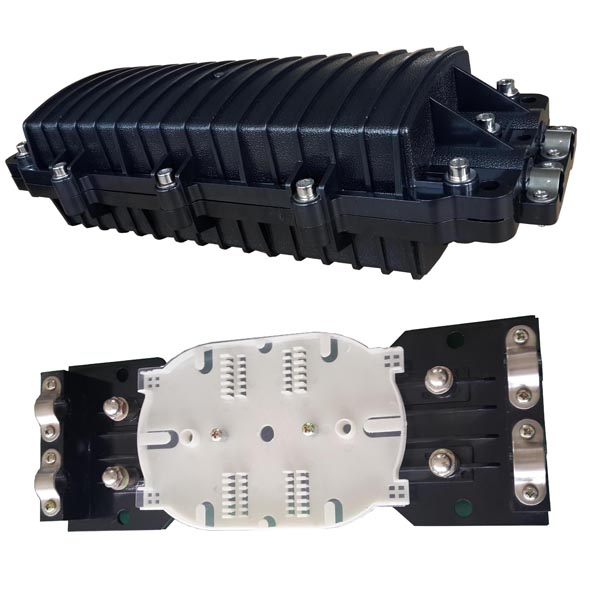 Ningbo Sijee Optical Communication Technology Co.,Ltd was established in 2002,The company has a talented and professional team engaging in sheet metal case/cabinet processing, urban facilities, communication equipment research and development, design, manufacture and sales. Ningbo Sijee, as a relatively large domestic telecommunications equipment and distribution products and plate metal case / cabinet suppliers, focuses on providing service to domestic and foreign operators, large domestic listed companies and radio and television bureaus to provide first-class products and FTTx overall solutions.
For more products: