Product Description
SJ-New-2 New type Horizontal type Fiber Optic Splice Closure with 3 inlets/outlets is usually used with outdoor fiber optic cables; they provide space for the outdoor fiber optic cables to be spliced together. The fiber optic splice closures and the fiber trays inside will protect the spliced fiber and the joint parts of the outdoor fiber cables. Generally the fiber optic splice closures are dome type and horizontal types. Horizontal splice closures are more used.
Purpose: aerial, direct-burying, wall-mounting, Pipeline laying way
Dimension (mm): 57*20*15.5CM
Cables Entry & Exit:3Entry 3Entry
Cable Diameter (mm): Φ7-Φ25
Sealing Structure : silicon gum material Sealing
Material: PC
Maximum capacity: Bunchy 12-144cores ; Ribbon:288 cores
Span-life: 30 years.
Components: Seal tape, Insulation tape, Nylon tie, optical cable heat shrinkable sleeve, mental hook, seal fittings, numeral bar, retaining ring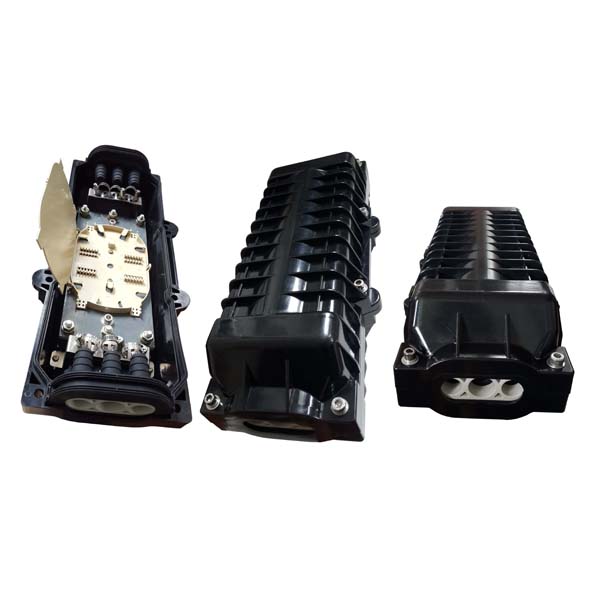 Ningbo Sijee Optical Communication Technology Co.,Ltd was established in 2002, Sijee Telecom Communication products include: fiber optic cross connection cabinet, fiber optic splice closure, , fiber optical distribution box, Network Cabinet,ODF, fiber terminal box, Fiber Optic Patch Panel, etc.
For more products: