Product Description
SJ-Small-5 Compact Type Fiber Optical Splice Closure box
1. The Parts of Splice Tray
A. Splice Module with 4 Cable ties 2.4 X 92mm
B. Splice Organizer
C. Box Size:230×200×50mm L×W×D
2. Installation Procedure:
2.1 Cable Preparation
(1)Cable Sequentially through Sealing Nut, Sealing Claws, Seal and through the Closure Bottom Case, allow appropriate fiber lengths for placement within the Splice Tray.
(2)Tighten the Sealing Nut, and then proceed with stripping of fiber cable inside the Closure Bottom Case.
(3)Repeat steps(1)and(2)until cable preparation is complete.
2.2Cable Fixation
(1)Loosen the Sealing Nut,adjust cable to the appropriate length, and tighten the Sealing Nut to fix cable in place.
(2)Repeat step(1)for rest of the cable to complete this procedure.
*Caution:(1)For non-functional entrance ports, brown solid plugs provided are to be used with the sealing assembly to ensure a good seal.
(2)Solid plugs should protrude the outer edge of the Sealing Nut by 1-3mm for a complete seal.
2.3 Fiber Placement and Splicing
(1) Use Cable Ties to fix the fiber-containing PVC soft tubing onto the Splice Tray, and fix the Splice Organizer onto the Splice Tray.
(2) Place fiber within the Splice Tray, made sure fiber lengths are correct for splicing work and placement after splicing.
(3)After each individual fiber pair is spliced, place the splice joint onto the grooves of the Splice Organizer and the extra fiber on and around the Splice Tray.
(4) After all splicing work is complete, coat the grooves on Splicing Organizer with a layer of silicon gel for protection of splicing joints.
2.4 Closure Assembly
(1)After placing all splice fibers within Splice Trays, put the transparent Splice Tray Cover over the topmost Splice Tray, and use the Fixing O-Ring to fix the cover and the Splice Trays.
(2) Fix the Un-leaking O-Ring on the appropriate groove of the Closure Bottom Case, and place the Upper Closure over the bottom case, and then tighten the 8 sets of closure assembly screws to complete closure assembly.
(3)Perform a final seal tightness check for:
* Sealing Nuts on entrance ports (non-functional ports should have solid plugs in place of cable)
*8 Sets of closure assembly screws.
2.5 Opening the Closure
(1) Before opening, clean all closure surfaces.
(2) Follow procedure 2.4 in reverse order to open the closure. After necessary work is completed, follow procedure 2.4 to reassemble the closure.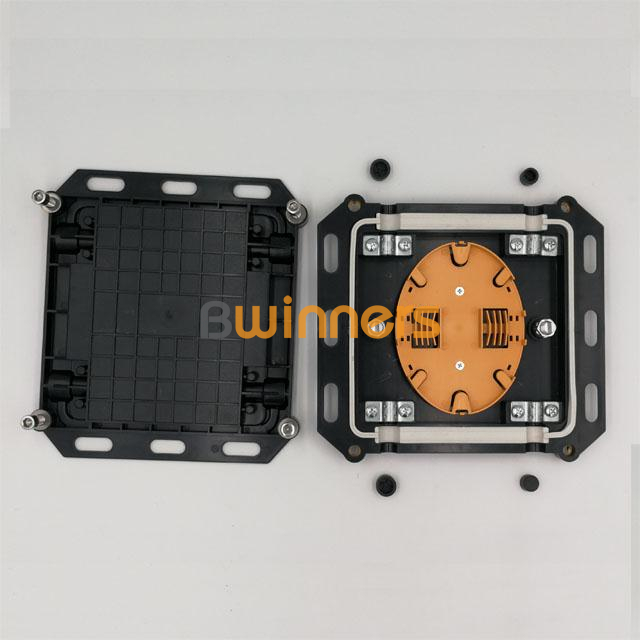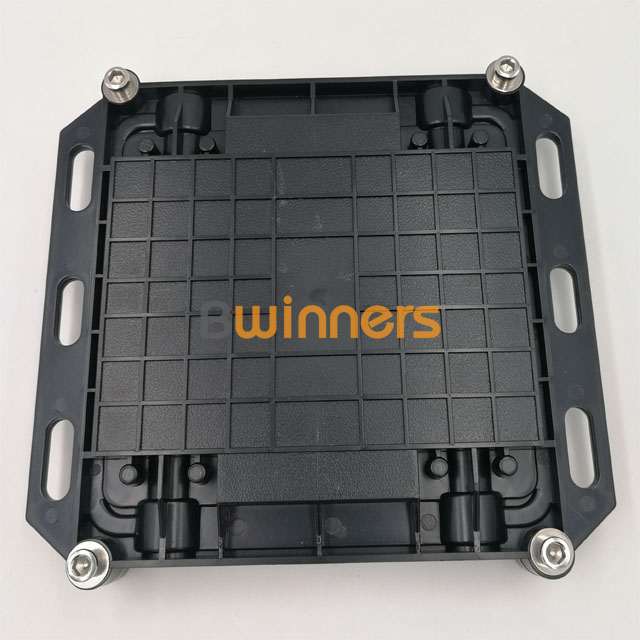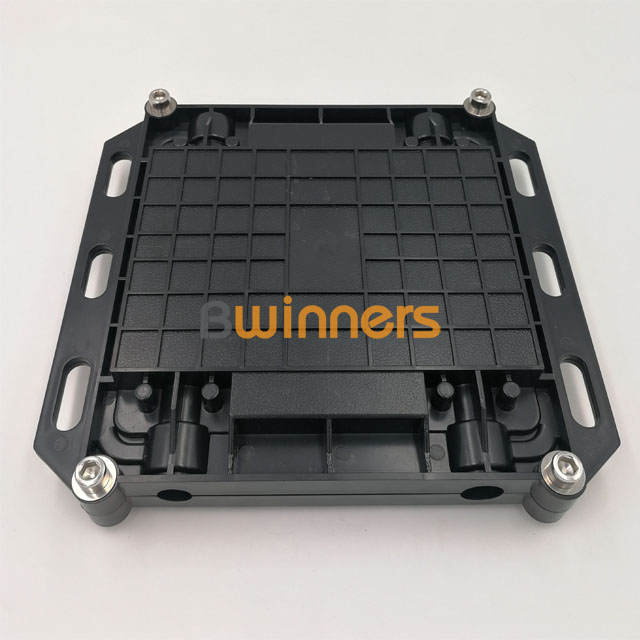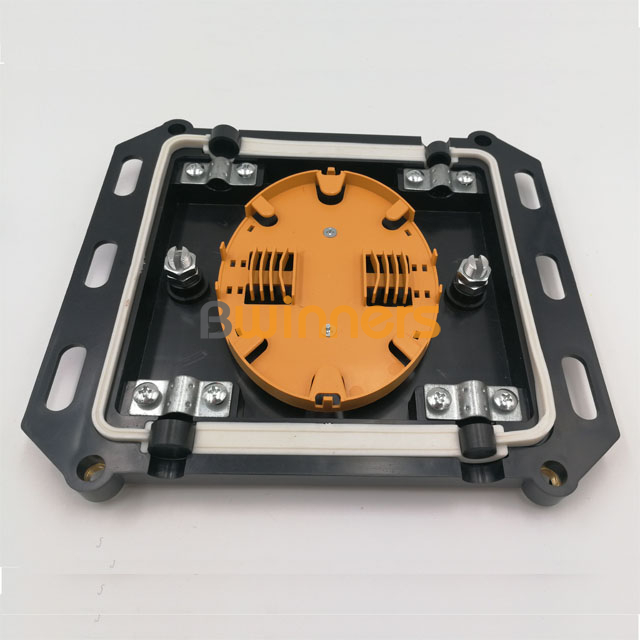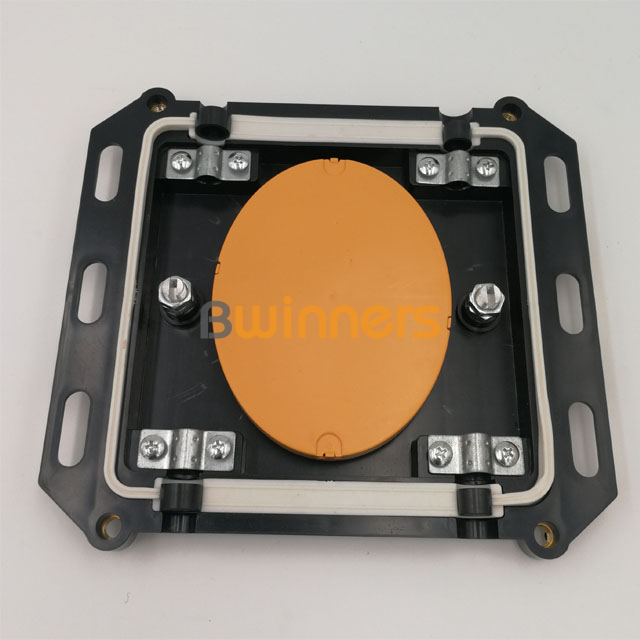 Bwinners Telecom Communication products include: fiber optic cross connection cabinet, Fiber Optic Splice Closure, Fiber Optical Distribution Box, Network Cabinet,ODF, fiber terminal box, Fiber Optic Patch Panel, etc.
Bwinners Equipment Enclosure include: all kinds of Equipment Enclosure, wall mounting enclosure,junction box, network box, electrical enclosure box,stainless steel enclosure, electronic equipment racks , metal cabinets, metal enclosure CATV enclosure,etc