Product Description
SJ-OTB-M02 19" Rack Mount Sliding Patch Panel Fiber Optic
Fiber optic patch panel ,Fiber optic distribution frame, fiber optic distribution Box, ODF ,fiber optic Indoor wall box, Fiber optic Outdoor wall box,
Optical Terminal Box (OTB) is mainly used for connecting the indoor/outdoor optical cables, optical patch cords and optical pigtails.
1. Types:
1. Rack-mount fixed type
2. Rack-mount drawer type
3. Rack mount ODF
4. indoor wall-mount type
5. Outdoor waterproof wall-mount type
2. Properties:
· Suitable for the protective connection between cables and pigtails
· Suitable for the connection between optical cables and optical communication device
· unique structure, easy installation, for indoor use
3. Classification:
Rack Mount, Wall Mount. Suitable for FC adapter,ST adapter,SC adapter, LC adapter etc.
· capacity: 12,24,32,48,64,72,96 splices
· 19 inches; 1U for 12 splices, 24 splices,2U installation for 32 splices, 48 splices, and 3U for 64, 72 & 96 splices.
· Adapters installed: FC adapter ,ST adapter,SC adapter, LC adapter etc
· Suitable for ribbon and bunchy fiber cable
4. Components:
Cover, inner components, fiber connecting protector Inner components
a. Cover: the cover should be easily opened for easy installation; it should be provided with an outlet device for fiber metal high voltage protective earthing;
b. Inner components as follows:
· Bracket: supporting the inner structure.
· Fiber Optic Splice Tray: storing fiber connectors (together with the protective components) and the spare fibers, with the length being about no less than 1.6m; the curve radius of the coiled spare fiber should be no less than 37.5mm; makes that are easily recognizable should be provided for re-connection of fibers; should have adequate room for convenient operation;
· Fixing Device: used for the fixation of fiber protective tubes and the fixation of pigtails.
5. Heat shrink protective sleeves are used to protect fiber connectors.
6. Material:
All components of the box should be made of materials which are of excellent anti-corrosion performance, if not, then it should be static plastic sprayed; the physical and chemical capabilities of the material should be stable and should be compatible.
· The melting temperature for the material used for the heat shrinkable protective sleeves and the stuffing should be no less than 120°C, the intenerate temperature should be higher than 90°C, and could be used under -25 - 40°C;
· 4.2 All material should be innocuous, none-corrosion, no side effects to human being or other equipment.
7. Features and advantages:
· Made of cold-rolling steel, static spreading-plastic, small dimension and exquisite and easy for operation.
· The box are Rack Mounted, which is convenient to install and dismantle;
· The splice tray could be piled one upon another, flexible to turn;
· The curve radius of the coiled spear fibers should be guaranteed to be over 37.5mm in the splice tray;
· The box is of unique structure, reasonable layout, and has adequate room for operation;
· Adjustable clamp seal ring and reinforce configuration, which could adjust different sizes of cables flexibly to make sure the cables are clamp tightly;
· The indoor type is of excellent seal performance, which could prevent water from entering effectively;

Application:
1.Telecommunication networks
2.CATV networks
3.Fiber to home
4.Co-location / customer premise
5.LAN/WAN
Specification:
Model NO.:SJ-OTB-M02
Height:2U
Capacity:24 Fibers
Material:Cold-rolled Steel
Installation:Slide-out Rack-mount
Splice Tray Capacity:12 fibers/tray; 24 fibers/tray
Comments: 1. Overall dimension could be custom made by requirement. 2. Configuration of Box can be customized according to customer requirement.
View of product: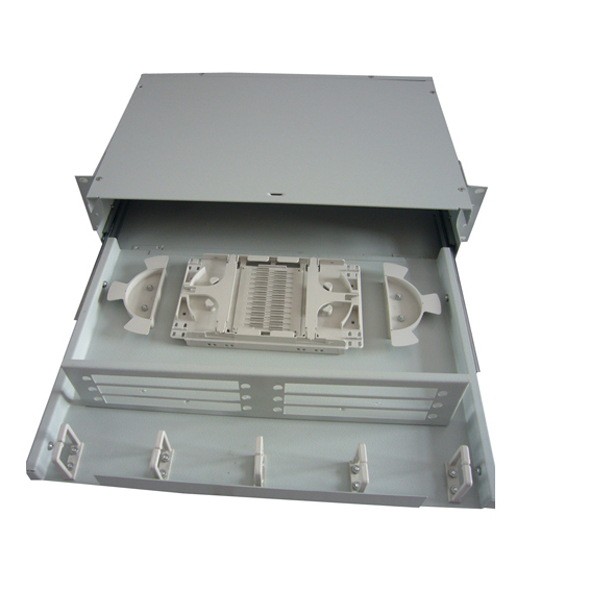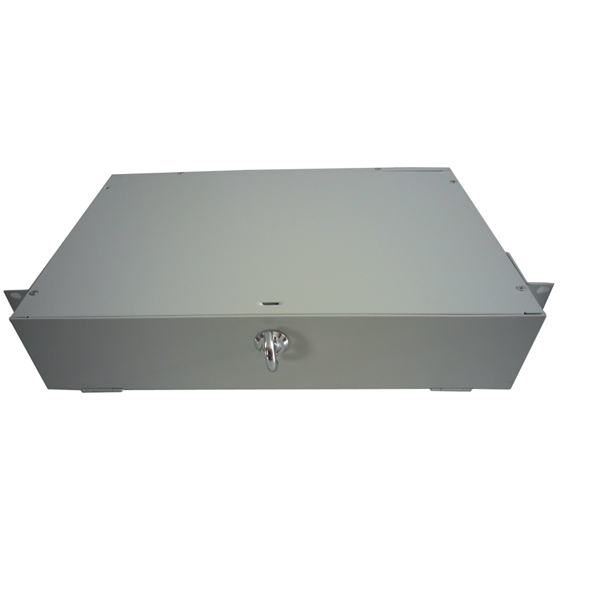 More Product: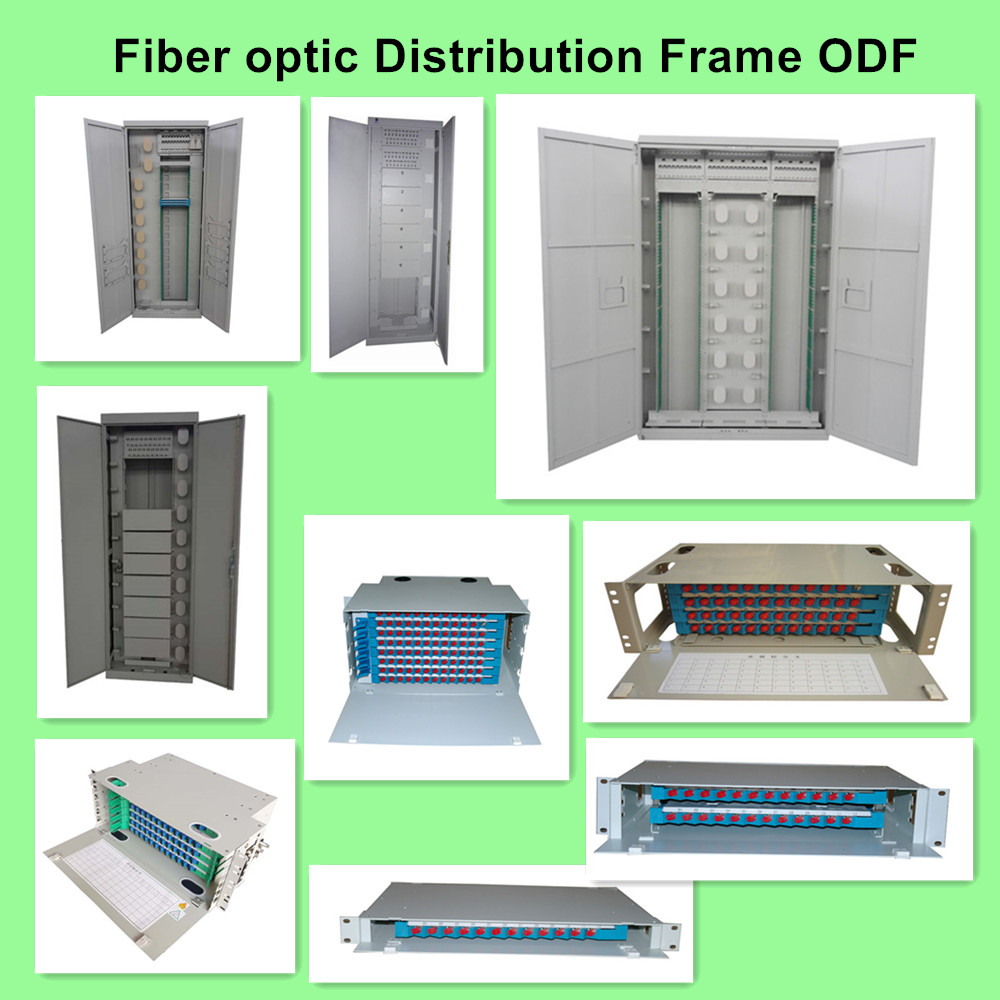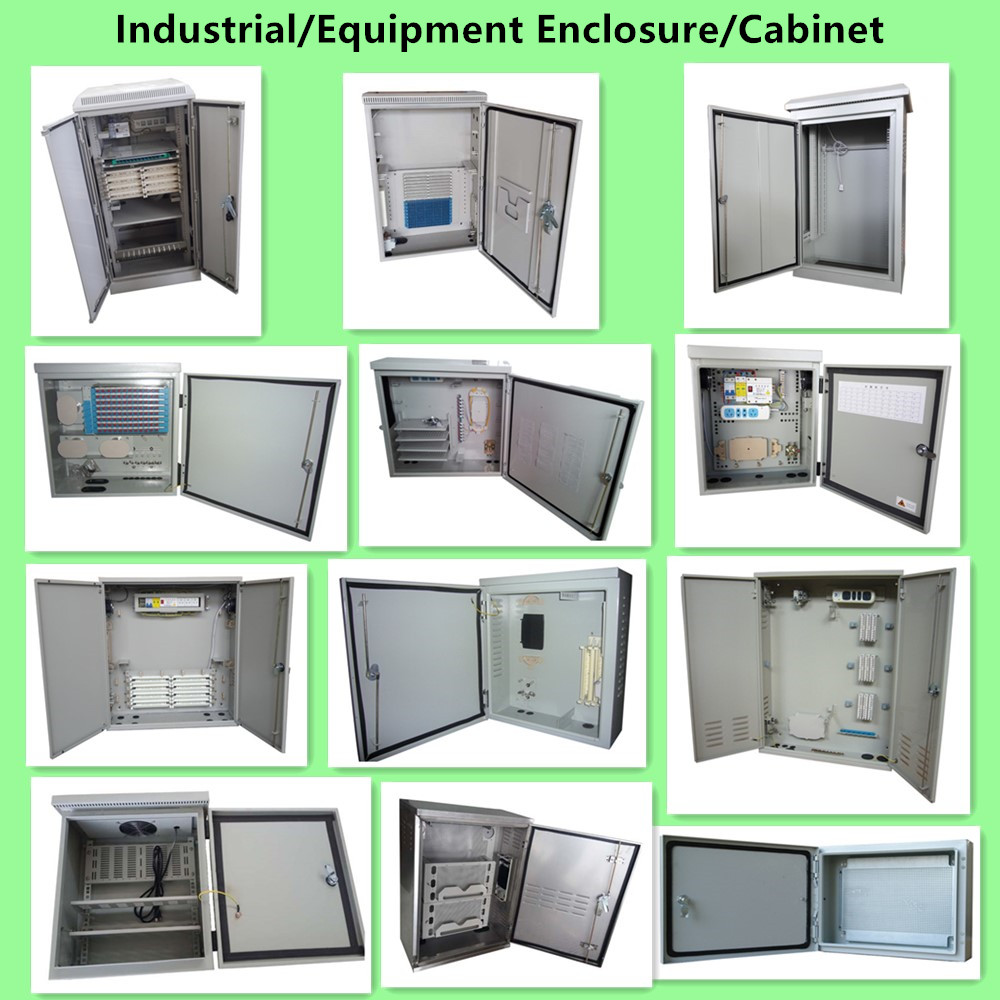 Sheet Metal Workshop: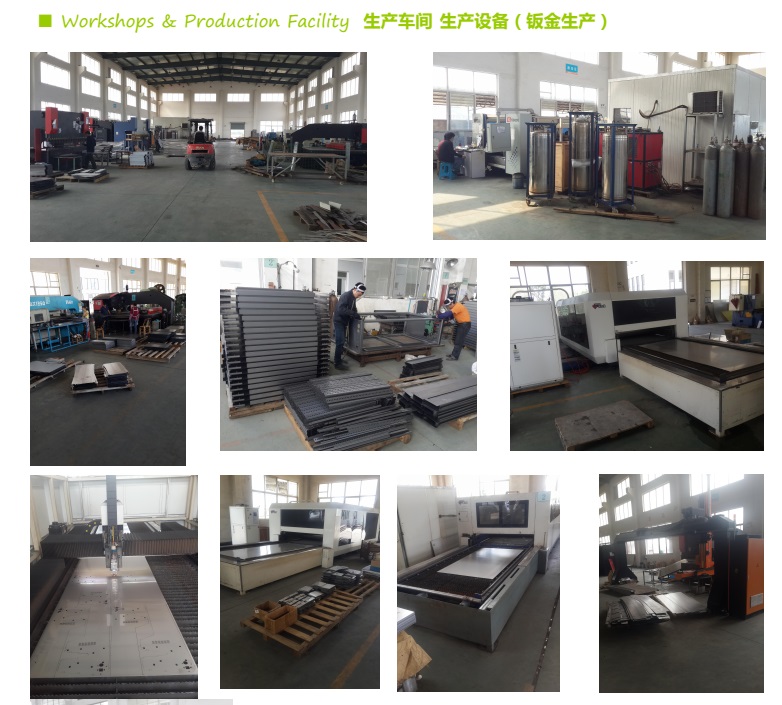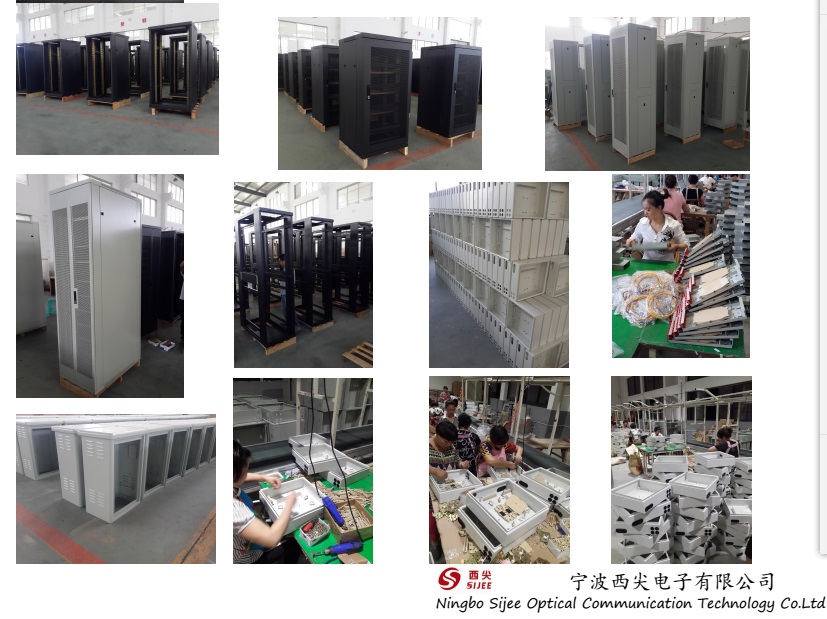 Certification: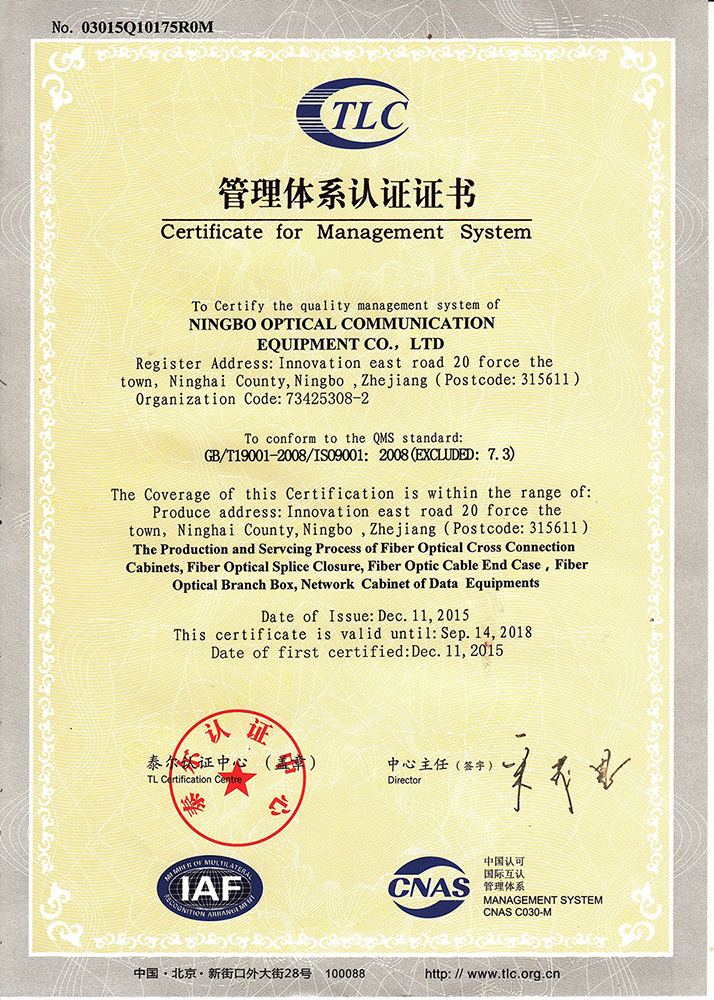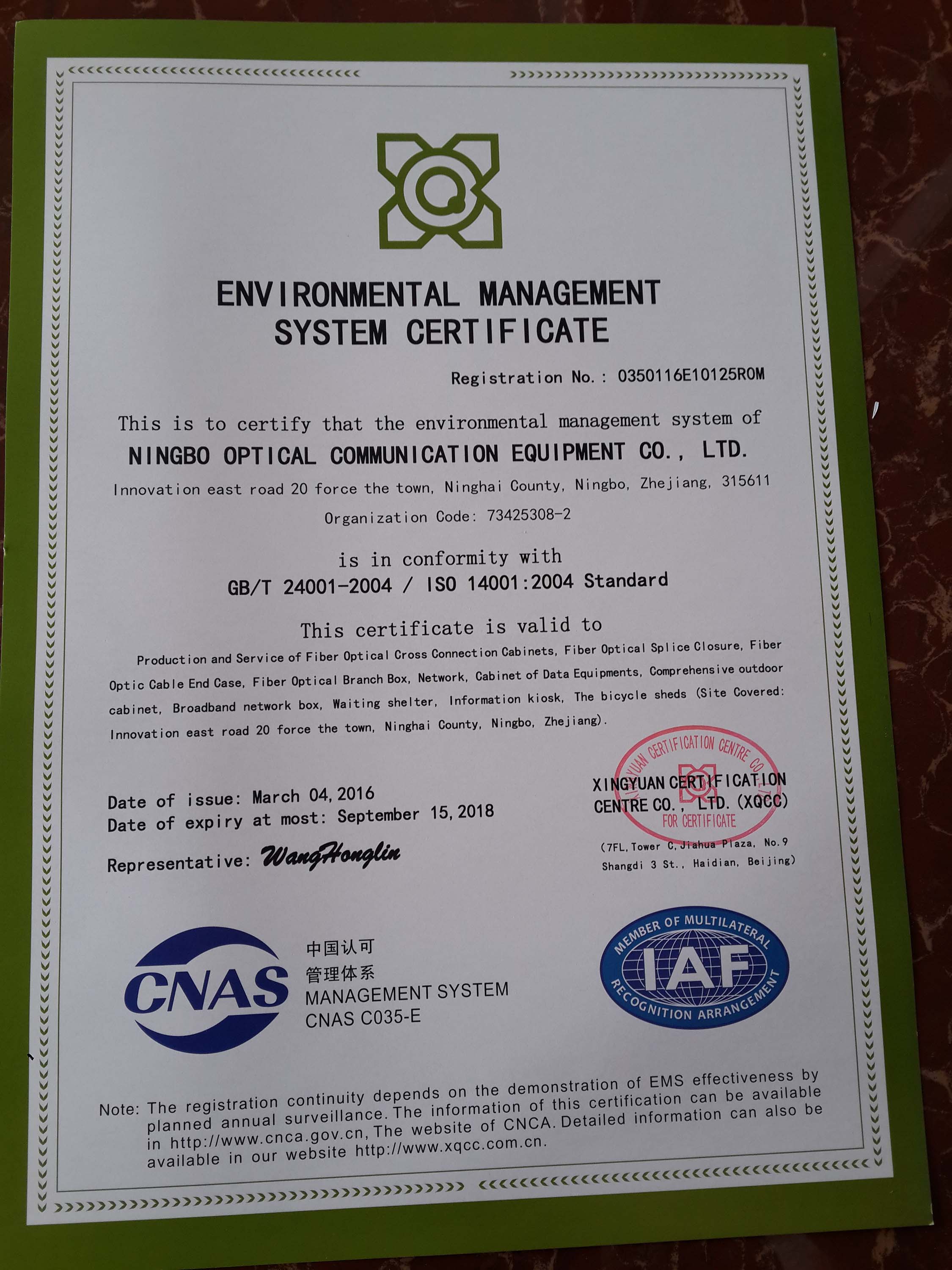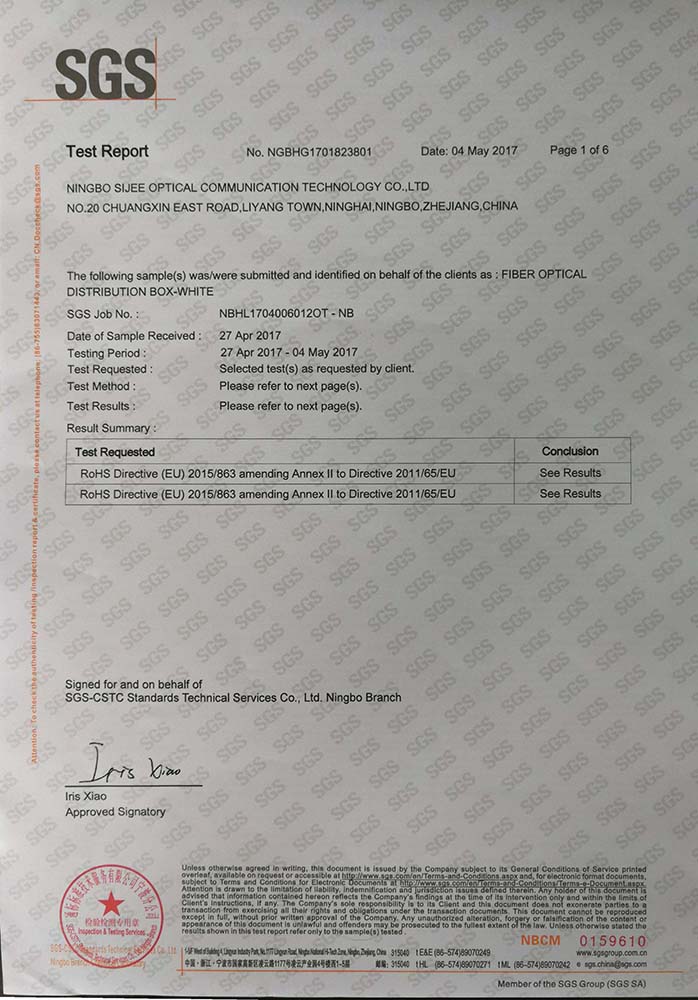 You are manufacturer or trading company?
We are 15-year-experience manufacturer of sheet metal fabrication,handle almost anything from metal. You can get quotation of direct factory which give you advantage in target market.
What is the lead time for prototype? Do you help repairing the parts of the nonconforming sample?
Normally 5 days for prototyping, and we help with sample repairing.If sample is non-conformity,we can also make second sample for free to improve the quality, client just need to pay the freight.
You factory is a huge one?
We have an area of 30000 square meters for production & assembly,and now have over 225 employees.Assembling & packaging place covers over 5000 square meter,clients can save the cost of assembly in target market.
What is your brand service?
High quality stainless steel fabrication & precision pressing & powder coating are our brand work.
How to start cooperation with you?
Type A:Clients send us technical drawing>quotation on drawings>confirmation on between>prototype>sample confirmation>package confirmation>batch order
Type B:Clients send us ideas or sample>technical drawing design>quotation on drawings>confirmation on between>prototype>sample confirmation>package confirmation>batch order